October 19, 2021
Writing from Japan: English-Language Newspaper Columnists in the 1980s and 1990s—Mark Schilling
As part of SWET's 40th anniversary celebrations, we are chronicling the memories and experiences of some of the many columnists of that era. We have asked these writers to reflect on how they wrote and communicated back in the pre-digital days, a time when Japan boasted four English-language newspapers and plenty of magazines looking for English-language contributors. It was a golden age for Japan-based writers before the Internet and social media changed the way we live and work. This is the third installment in the series.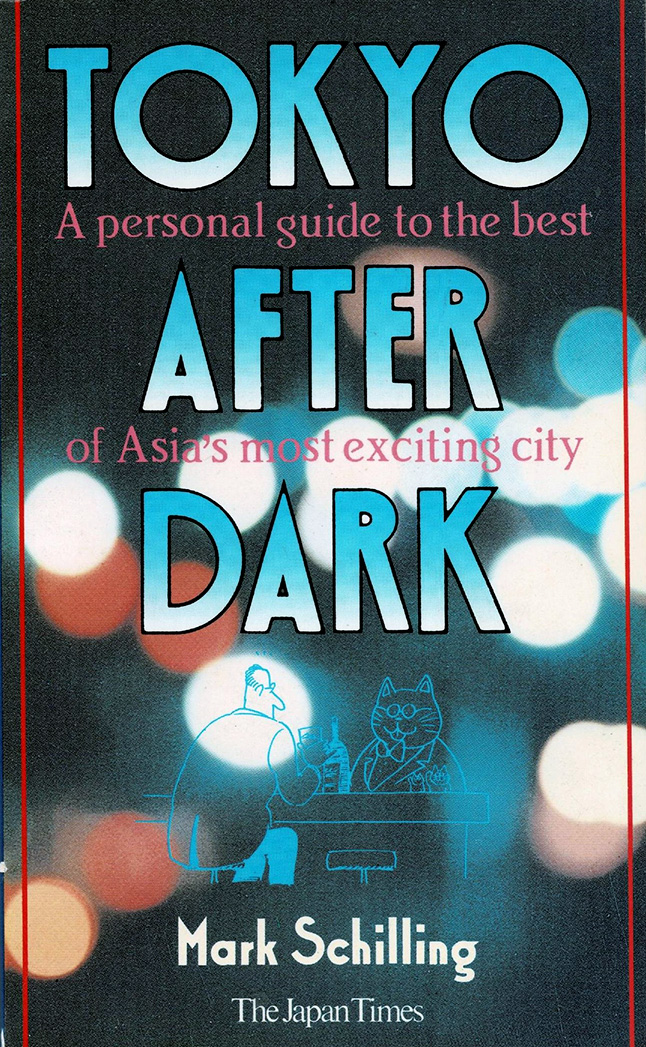 Tokyo After Dark
Mark Schilling
From June 23, 1990 to March 21, 1992 I wrote a nightlife column for The Japan Times Weekly called "Tokyo After Dark." Sixty-six of the columns were collected into a book, Tokyo After Dark: A Personal Guide to the Best of Asia's Most Exciting City that the Japan Times published in 1992. It was illustrated with 20 drawings by Takashi Sato, all done originally for the book at the JT's expense. A few were of me, based on a sketching session with Sato—the first and only time I ever sat for my portrait.
The idea for the column came from the then-new Weekly editor, Michael "Big Mike" Millard, a former newspaper journalist with an outsized frame and personality who was determined to shake up a publication then considered a poor relation to the JT. I had written film reviews and news features for the previous editor, but seeing the Weekly as a platform for columns by Japan insiders on a range of topics, Big Mike asked me if I'd like to write about Tokyo nightlife.
Whatever made him think I could do this is now lost in the mists of time, but I was intrigued, if not sure I could bring it off, week after week. Fifteen years of living in Tokyo had made me familiar enough with Kichijoji bars, Kabukicho theaters and Roppongi clubs, but I was hardly an expert and, with two young kids at home and a shaky income from freelancing, I could hardly afford the time and expense of becoming a gaijin "king of the night." And my wife, I was sure, would not approve.
But I was also a fan of Bob Greene, a fellow Ohioan whose first-person columns about odd corners of American life had made him a media star. I thought I could do something similar for Tokyo, but I knew I would need help. So after I signed on as the Weekly nightlife columnist, I began contacting friends and acquaintances, such as fellow SWET members Bryan Harrell and Mark Schreiber, who were more knowledgeable than I about a given neighborhood, restaurant, club or bar.
Back then my go-to PCs were Gateway and Compaq models with English keyboards, sourced in Akihabara. I also used dot matrix printers and fax machines (one of which had to be replaced after it caught fire when my apartment was struck by lightning), but my main means of communicating with my guides was the phone (not "land line").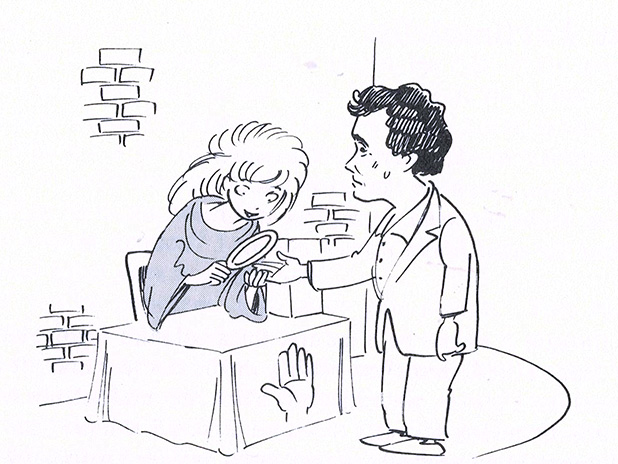 With them often leading the way, I tried to cover the main nightlife hotspots of Tokyo and Yokohama, as well as out-of-the-way places not so hot. I visited Juliana's, the Shibaura club that became a Bubble Era landmark, soon after its opening, but I also ventured out to a small geisha-run pub in Hakone that was a favorite of Big Mike. And I interviewed nightlife denizens for columns, including a gimlet-eyed female fortune teller reading palms in Shinjuku, a multilingual Singaporean hooker working the back alleys of Shin-Okubo, and a spunky Israeli woman selling cheap landscapes on an Ikebukuro street.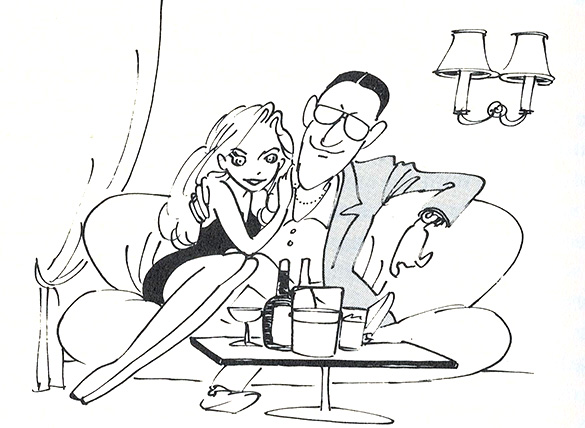 Nearly all the places I covered are long gone, though some of the people I wrote about are still around, such as Hoki Tokuda, the ex-wife of writer Henry Miller who was then the mama of a Roppongi club called "Tropic of Cancer," and ex-gangster Tomonao "Tony" Miyashiro, then the self-styled "boss of Roppongi" and a Tropic of Cancer regular. I got one column out of each, both of which I consider among my best.
Today, no doubt, my column would be a YouTube channel featuring a photogenic twentysomething as its reporter, not a middle-aged guy with questionable fashion sense. But the book, which never saw a second edition, can still be found on Amazon and other sites. And, no, I have no intention of updating it.
© 2021 Mark Schilling. Written for the SWET website October 2021.