May 31, 2020
Travel Media in a Time of No Travel
By Rob Goss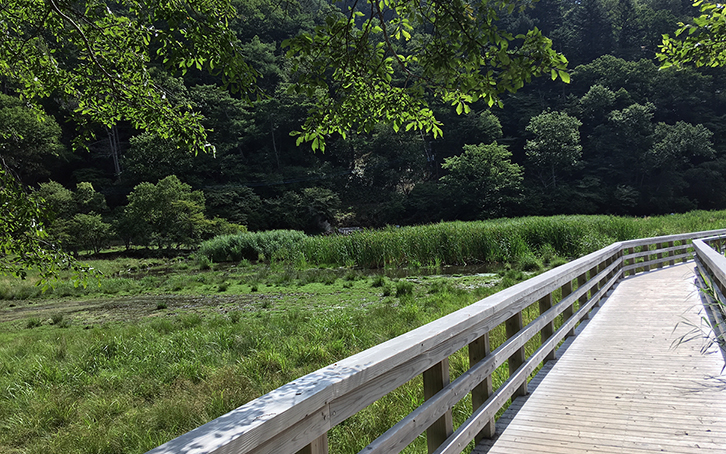 Travel media, like the rest of the travel industry, has been hit hard by COVID-19. Publications large and small have had to cut jobs, furlough staff and scale back on publication. Business Traveller UK, to give one example, has temporarily gone digital only. Adventure.com has put itself into hibernation until COVID-19 ends. Lonely Planet has shut down its Melbourne and London offices.
Yet, at the British Guild of Travel Writers and the North American Travel Journalists Association—two media associations where I am a member—COVID-19 has also brought travel media professionals more closely together than I've ever seen.
Learning from Webinars
In part, that coming together has been nurtured by a drastic increase in online events. Over the last couple of months, I have attended several webinars to get the insights of travel editors. That experience has helped shed light on the challenges as well as opportunities that publications are facing.
The main takeaways have been that editorial planning is now on a very short-term basis, as nobody knows exactly how COVID-19 will play out. Articles such as destination guides, which look at the how/where/when of travel, aren't currently on most editors' agendas. Nor will they be for some time. "Evergreen stories," however, are in, as is content that offers cultural insights without including a call to action to travel. Now is a great time to pitch farm-to-table stories or interviews with artisans and chefs.
Muddying the waters somewhat, some publications are also trying to run the same kinds of stories they would have pre-COVID-19, using tags like "stay inspired" and "when we can travel" under which they can place general travel features without getting grief for promoting travel when people either cannot or should not be traveling.
Another takeaway of the webinars is that there might soon be more openings for locally based writers and photographers. A few participating editors said that while they had reduced content volume for now, they might also have gaps to fill in autumn, as currently no one can send staff or regular contributors overseas to research stories for future issues. The flip side to this is that publications could focus their content closer to home once travel resumes. Some UK-based editors I listened to are expecting UK content to dominate initially, then they will branch out to the EU before looking farther afield to destinations like Japan.
If you would like to try a travel media webinar, the British Guild of Travel Writers is running a series of BGTW Talks Travel webinars, which non-members can attend for a small fee. The best place for updates on those is the BGTW's public-facing Facebook page. The BGTW has also held events in collaboration with Travel Connection Group, which is putting on a series of excellent webinars with travel media and travel PR representatives. Updates on those are posted on Twitter by TCG's managing director. Finally, TravMedia is also doing online events for anyone signed up (it's free) to their platform.
Opportunities with the Tourism Industry
While I have seen editorial work with overseas travel magazines and websites largely go dry—with numerous editors furloughed and publications cutting back on print frequency and page counts—there is still a demand for branded/marketing content and tourism materials. Travel companies and Destination Management Organizations such as regional tourism offices are (or should be!) focusing on getting ready for when travel resumes. That includes working on future branded content campaigns, updating tourism materials, creating multilingual signage, and the like.
One area where a few Japanese DMOs seem to have had difficulties during COVID-19 is with their social media accounts. Some are starting every post with a repetitive "We can't travel now, but…". Some have entirely stopped posting on Facebook and Instagram because they are unsure of how best to communicate with their followers. There are plenty of opportunities for communication experts (like SWET members) to work with tourism organizations in Japan, helping them communicate with their audiences in a way that's effective, engaging, and appropriate for the times—not trying to convince people to travel right now, but keeping up positive engagement.
And maybe there are some green shoots when it comes to magazines and websites, too (though not book publishers yet). In the last couple of weeks I have received an increase in emails from clients asking for story ideas and sharing updates on their editorial calendars. Fingers crossed.
Making Use of Our Downtime When We Can
Work has been much quieter than normal since March. Despite having more free time, I have failed to follow the advice of productivity gurus and use my newly liberated schedule to successfully learn a new language, perfect my sourdough, or sculpt a six-pack in a month. The sourdough still comes out of the oven like a brick and my one-pack still wobbles.
I have tried to do what I can, when I can, to be ready for when work fully picks up again, and I have tried not to be too hard on myself when I don't make any progress with my to-do list. That has meant using some of my downtime to get my website and online profiles up to date, keep in touch with clients, work on side projects that have repeatedly been deferred for the sake of bill-paying work, and put together story ideas, book proposals and pitches.
I think there are opportunities for giving back back as well. There are many small travel-related businesses and village tourist offices with little or no budget in normal times to pay for translations, English editing services, content production, and so on. Right now, many of them—small businesses especially—are suffering greatly. Volunteering a little time and expertise to help them prepare to better attract and serve travelers when travel resumes is one way we could use our downtime to directly help grassroots tourism. Doing so wouldn't be taking away work opportunities from other professionals; it might even help build goodwill and pave the way to future opportunities post-COVID-19.
That can be extended to fellow writers, editors and translators. Camaraderie has never been more important than now. With that in mind, I'm pleased to say there will soon be a Facebook group for SWET members involved with, or interested in, travel media and tourism related to Japan. If you have any other ideas for travel- and tourism-related SWET events or initiatives, it would be great to hear them.
Or, if you know someone starting out in travel writing, tourism translation, or any other field that we SWETers specialize in, can you offer some support? Even if it's just helping to tweak someone else's pitches, giving feedback on their business plans, sharing an editor's email address with them, giving them a shoutout on social media, or just being available for a chat online; little things can make a big difference. On the other hand, if you are in a position of needing anything like that, you are more than welcome to drop me a line, and I'm sure other SWETers feel the same.
(Photo: Wooden walk at Nikko. Photo by Lisa Wilcut.)